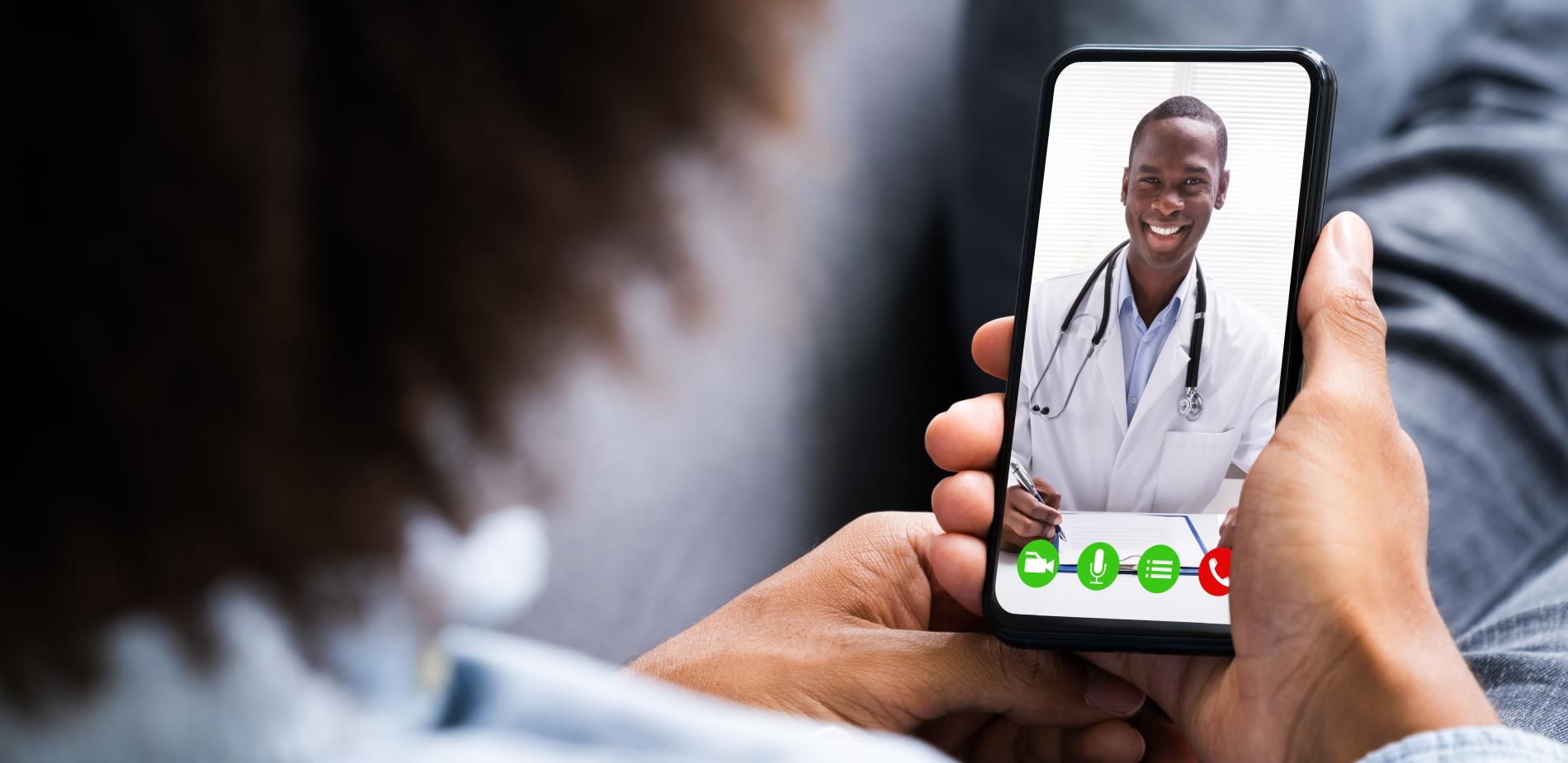 Enquête
Medicine 2.0: a chance for Africa?
The digital revolution is facilitating access to healthcare in the sub-Saharan region of the continent. Virtual health records and smart diagnosis systems are already providing operational solutions.
Mamadou Ciré Baldé, Ahlonko Octave Ayao Bruce, Déborah Kakou, Rasmané Zongo, Joanna Seenayen, Amed Ismaël et Basile Niane; coordinated by Sylvie Larrière and Stéphanie Maurice (ESJ Lille) - Published on
Africa suffers from a chronic shortage of medical infrastructure and qualified healthcare practitioners. According to figures published by the World Health Organisation (WHO), there are around 2 doctors for 10,000 inhabitants in Africa compared to 32 for 10,000 in Europe. While life expectancy has improved – it increased by ten years between 2000 and 2015 thanks to efforts made to combat HIV and malaria – the continent still has to tackle new, non-viral diseases, cardiovascular disorders and forms of cancer linked to the more sedentary lifestyles. The development of digital innovations in medicine is now facilitating access to healthcare – Africa's Achilles heel – both in rural areas and metropolitan centres.
Connected medicine for access to healthcare
Remote medicine has become an essential means for Africa to catch up in the field of public health.
Africa still has a long way to go in terms of health. Life expectancy there is 61 years, compared to 73 for the rest of the world. Access to healthcare remains very limited and qualified medical staff are virtually non-existent. What are the examples? In sub-Saharan Africa, one African in 1,000 cannot get a hospital bed when they need one. There were 0.2 doctors per 1,000 inhabitants in 2017, compared to a world average of 1.6, and 3.7 in the European Union. However, in its quest for proper healthcare, the continent's enthusiasm for mobile phones is a great advantage. According to the latest report from the GSM Association, no fewer than 660 million African inhabitants had a smartphone in 2020 – twice as many as in 2016. And since remote medicine enables the development of cheaper, localised, accessible health services for the population, it has already begun to transform the medical sector in Africa. Thanks to the management of personal medical data, illiteracy no longer gets in the way of patient monitoring; the lack of gynaecologists in rural areas is offset by remote check-ups for pregnant women; platforms dedicated to reproductive health provide free, easy access to information about sexuality. However, if this revolution is really to succeed, the challenge of Internet coverage must be met. Fewer than 30% of inhabitants have high-bandwidth mobile access (compared to 43% in Asia) and only 15% of Africans have home Internet access.
JokkoSanté, a digitised community pharmacy
No more wasted medicines left in family cabinets. In Senegal, everyone can take their unused drugs to public-health centres found more or less everywhere in the country. The medicines are sorted and given to the poorest people. Then, thanks to the JokkoSanté application, the donor receives an SMS informing them about the number of points they have gained, which is equivalent to the value of the donated products. They can use those points to buy other medicines. In Senegal, healthcare expenditure can reach 73% of a household's budget, while 80% of the population have no medical insurance. Since its creation in 2015, more than 6,000 Senegalese have benefitted from this service.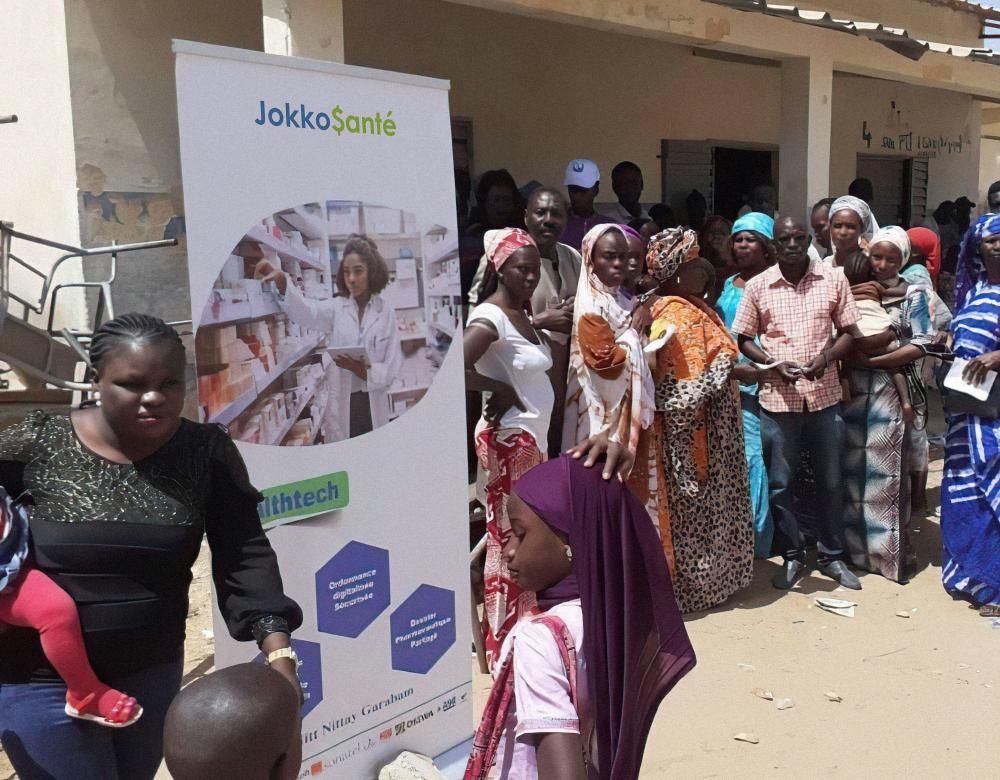 Remote cardiology: Bouaké sets the tone
The remote-medicine unit of Côte d'Ivoire's second city is revolutionising the management of patients with heart problems.
Since 2014, more than 10,000 cases have been examined remotely, avoiding more than a million kilometres of travel for patients and their families. Before the remote ECG came into service, patients had to make an average journey of 177.7 km to receive care. Just between January 2015 and December 2017, 6,045 patients were treated by the remote-medicine unit in Bouaké, to quote a medico-socio-economic analysis published in September 2020. Coming mostly from rural areas that are distant from specialised facilities, patients from the centre, north and west of the country can now avoid travel and accommodation expenses. An electrocardiogram, which used to cost 12 to 15 euros, is now priced at 9 euros. The unit housed in the hospital centre of of Bouaké, a city 349 kilometres from Abidjan, is connected to 22 hospital centres by Cardio+. This digital platform centralises tests and can be consulted by practitioners at the centres, as well as cardiologists. According to Dr Florent Diby, head of the unit, cardiovascular pathologies, once seen as rare in sub-Saharan Africa – such as myocardial infarction, atrial fibrillation or high blood pressure complicated by left ventricular hypertrophy – have been detected in patients. This is probably due to changes in lifestyles, which have become more sedentary, as well as high salt and fat diets. They are still underdiagnosed on the continent. The initiative should be extended to other specialisms: psychiatry, dermatology and ophthalmology.
A terminal to diagnose diseases
In Guinea, the aim of the Octopus terminal developed since 2017 by local company Tulip Industries is to facilitate remote diagnosis. Being easy to use with its touch screen, the terminal has eight functions, including a stethoscope and pulse oximeter to measure heartbeat and blood-oxygen levels, as well as a thermograph for the early detection of breast cancer. With an independent photovoltaic energy supply, it sends the user's medical data to a healthcare professional in a secure and confidential manner. Winner of a number of awards, Octopus is being trialled at Donka National Hospital in Conakry.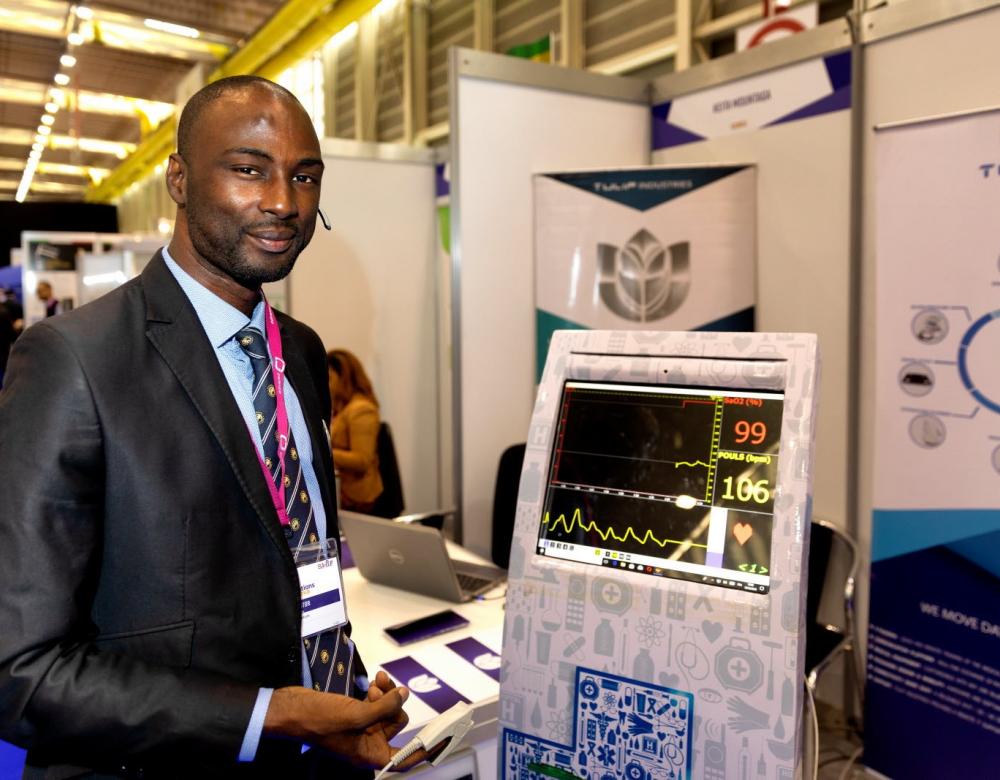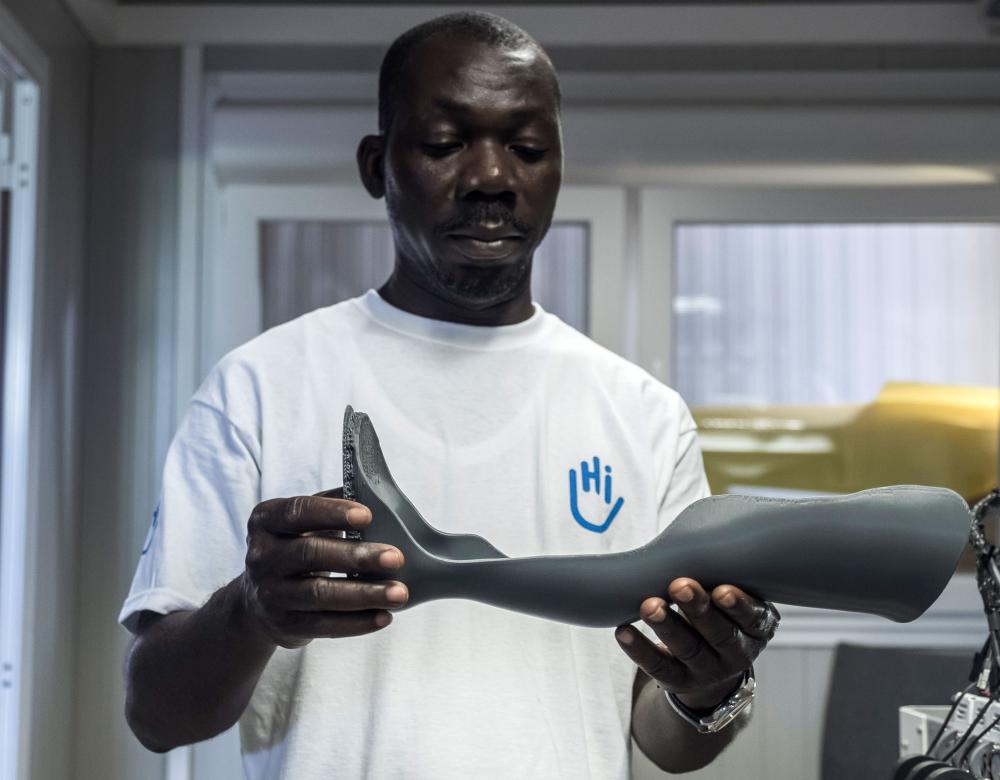 In Togo, prosthetic legs from a 3D printer
Togo has more than half a million disabled people and fewer than 20% of them have access to orthopaedic equipment. At the National School for Auxiliary Healthcare Staff, specialists produce prosthetics for amputees (see the photo) and braces to support paralysed legs using a 3D printer installed by Humanity & Inclusion in 2020. In remote regions, health workers can scan the stump or leg and send the measurements digitally by mobile phone. A total of 234 people have already received these prostheses in five African countries (Togo, Madagascar, Mali, Niger and Uganda). The only downside is the cost, which is 1,200 euros – it is covered by the NGO during the trials.
Epilepsy diagnosed on a smartphone
2017: a mobile electroencephalogram for the early detection of epileptic fits.
With an average prevalence of 14.2 cases per 1,000 people, compared to 5.8 in Europe, epilepsy is more common in Africa than in the rest of the world. Nevertheless, the African continent has a severe shortage of neurologists. Guinea, for instance, has only twelve such specialists, i.e. one for one million inhabitants, while the norm cited by the World Health Organisation (WHO) is one neurologist for 50,000 people. With the help of American funding and Danish technical partners, Professor Fodé Abass Cissé, a neurologist at the Ignace Deen Hospital in Conakry, has developed a mobile electroencephalogram (EEG), the Brain Scanner-2. The system comprises a headset and electrodes with a wireless connection to a smartphone, available in open source. The graph is remotely analysed by a neurologist to decide what treatment may be needed. Being tested at the hospital in Conakry, the initiative will enable less expensive EEGs anywhere in Guinea. The team is now working on a new version of the mobile EEG to allow healthcare staff who are not specialised in neurology to make precise diagnoses and offer suitable treatments.
The CardioPad, a heart tablet
A touch-screen tablet with a set of electrodes: the system invented by Arthur Zang, a young Cameroonian computer scientist and founder of the company Himore Medical Equipments, makes it possible to perform electrocardiograms at low cost in the most remote areas. Once collected, the medical data is transmitted via the GSM network to a cardiologist who can then make a diagnosis and prescribe treatment. Marketed in 2016 in Cameroon, the Cardio Pad is now available in Gabon, India and Nepal. After this initial success, its inventor is now proposing another device - the Oxynnet. It is a system consisting of connected therapeutic oxygen production stations, which allow to treat coronavirus patients.
Monitoring pregnancy remotely
An increasing number of digital initiatives are improving prenatal monitoring, still too rare in Africa.
Sub-Saharan Africa holds a tragic record: it has the highest maternal mortality rate in the world. In 2017, it stood at 534 deaths for 100,000 live births, compared to 211 for 100,000 worldwide, according to World Bank statistics. The fault lies with difficulties in getting regular monitoring during pregnancy, a lack of qualified staff to assist with labour, and insufficient postnatal care. It is hoped that a number of virtual tools will improve the situation. In Burkina Faso, the PANDA (Pregnancy and Newborn Diagnostic Assessment) application offers quality prenatal examinations free of charge. A database that can be accessed using a tablet or mobile phone enables the remote monitoring of women at risk of complications. By asking a few simple questions – Is the baby moving? Does the mother have a temperature or is she bleeding? – a healthcare worker can follow the pregnancy, prepare the birth and explain what to do in an emergency. The system has been set up by the Enfants du Monde NGO in partnership with the Ministry of Health. In Senegal, another remote-medicine application is used to monitor pregnancies. Njureel provides pregnant women and teenage girls with emergency psychological assistance 24 hours a day, free of charge. Check-ups are done via the application or a voice server if the patient does not have access to an Internet connection.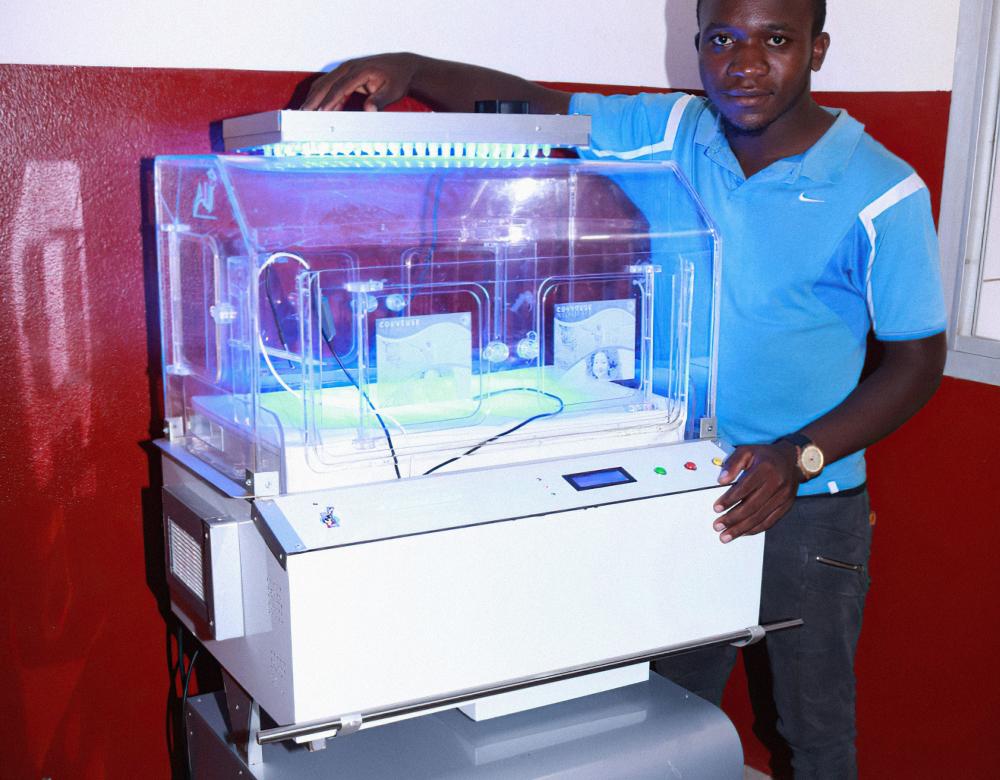 A connected incubator saving premature babies
In Cameroon, 108,000 babies are born prematurely each year. With fewer than 100 working neonatal incubators for more than 7,000 facilities and a clear lack of healthcare professionals, more than 10,000 of those infants die, according to Cameroonian Society of Perinatal Medicine. Since 2016, the University Agency for Innovation (AUI) has developed 15 connected neonatal incubators. They allow a doctor to monitor the baby in the incubator using their smartphone with a camera and integrated sensors. The doctor then gives precise remote instructions to the nurse trained to operate the incubator. The AUI now intends to manufacture such incubators in 15 African countries.
Medical records go digital
In Africa, 70% of deaths in A&E are due to a lack of information on patients.
What can save lives is a banal-looking little treasure. It is printed with an encrypted QR code, and the doctor simply has to scan it to see the patient's medical records on a smartphone or web portal. That digital-record service developed in Côte d'Ivoire is called the Pass Santé Mousso. Secure and accessible, it is also available in rural zones using the USSD[1] code entered on a mobile phone. The same technology is available in Togo with the Kondjigbalé application. Launched in May 2019, its aim is to reduce the patient-management deficit. The doctor can consult the patient's shared, secure medical records as soon as they see them, and so find out about any existing conditions. They can read them remotely and add their own diagnoses, analyses and prescriptions. The application has a call centre for rural populations whose operators speak local languages. These very useful applications have a weakness, though: the misuse of personal health data. In Senegal, Project HOPE, which is a digital platform managing blood donation, regularly sends warning text messages if necessary, or makes calls in local languages. It has chosen to comply with the standards of Senegal Personal Data Protection Commission and existing international norms (HIPAA[2] and GDPR[3]).
[1] USSD: Unstructured Supplementary Service Data. A function related to instant messaging services available on GSM, 3G or 4G mobile phones.
[2] Health Insurance Portability and Accountability Act.
[3] General Data Protection Regulation.
An app to tackle falsified medicines
Fake drugs kill. In sub-Saharan Africa, falsified antimalarial treatments kill more than 122,000 children under 5 each year. Méditect, a French start-up, is testing a free application in Côte d'Ivoire. It checks whether boxes of pharmaceuticals are genuine by scanning their QR code. Blockchain technology is used: the links in the chain – laboratory, pharmacy – enter useful information – for instance, manufacture and delivery dates. In a pilot phase in 2020, only Efferalgan paracetamol was tested, but the app is now being extended to other classes of drugs, including the anti-malarial drug Cofantrine.